You trust us, We deliver!
We're about to start shipping the first batch of 450 units. The pre-orders will be processed in the order they came.
Thank you for your patience!
What is Airspy?
Airspy is an advanced a very advanced software defined radio receiver capable of sampling 10MHz of spectrum anywhere between 24MHz and 1.7GHz – and even beyond with extensions. It is the only high performance wide band receiver solution in the market that's yet affordable.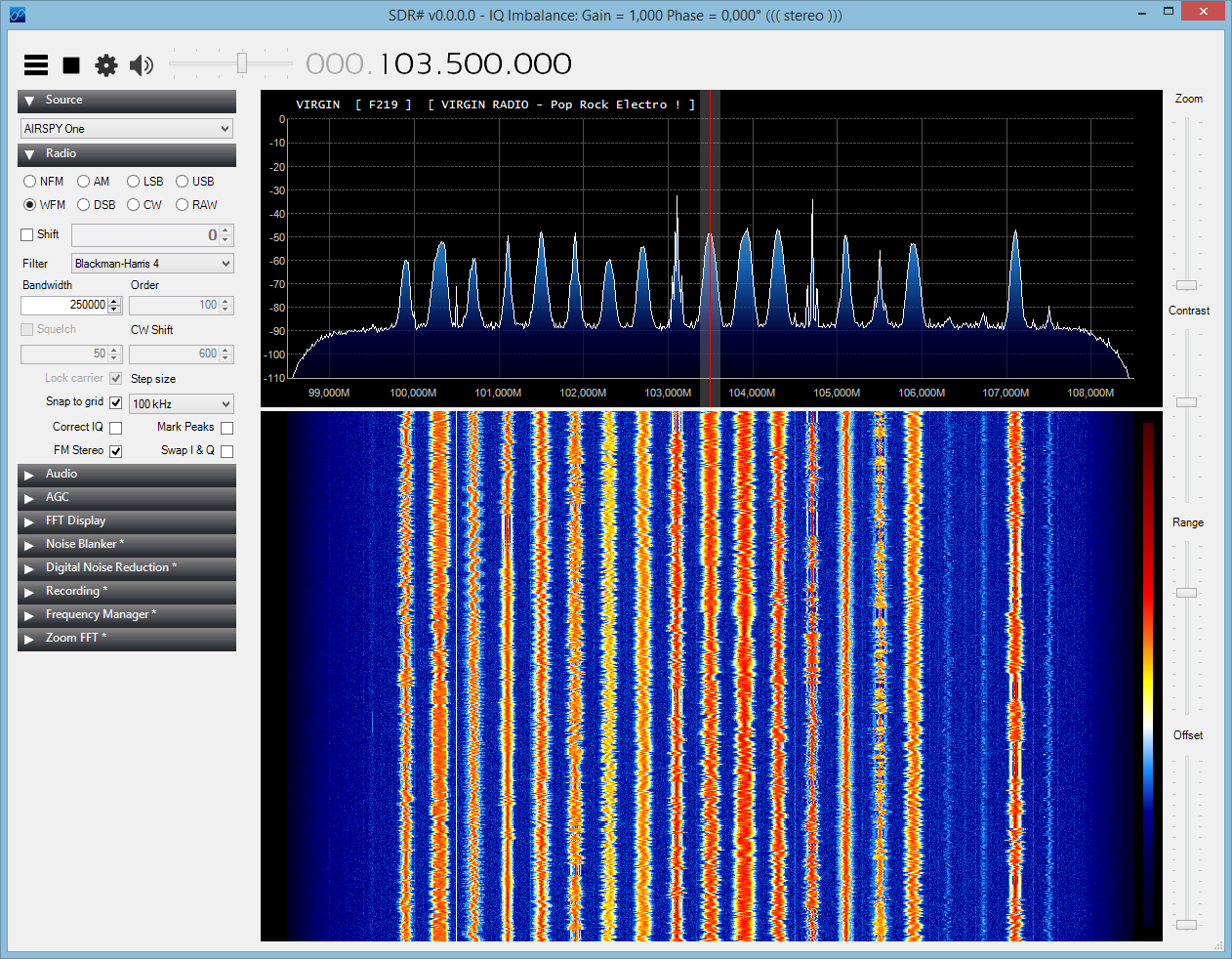 Technical specifications:
Continuous 24 – 1750 MHz RX range with no gaps
3.5 dB NF between 42 and 1002 MHz
Tracking RF filters
35dBm IIP3 RF front end
12bit ADC @ 20 MSPS (80dB Dynamic Range, 64dB SNR, 10.4 ENOB) – Yeah, size does matter.
Up to 80 MSPS for custom applications
Cortex M4F @ up to 204MHz with Multi Core support (dual M0)
1.5 ppm high precision, low phase noise clock
1 RTC clock (for packet time-stamping)
External clock input (10 MHz to 100 MHz via MCX connector) – Ideal for phase coherent radios
10 MHz panoramic spectrum view with 9MHz alias/image free
IQ or Real, 16bit fixed or 32bit float output streams
No IQ imbalance, DC offset or 1/F noise at the center of the spectrum that plagues all the other SDRs
Extension ports: 16 x SGPIO
1 x RF Input (SMA)
1 x RF Output (Loopthrough, U-FL)
2 x High Speed ADC inputs (up to 80 MSPS, U-FL)
4.5v software switched Bias-Tee to power LNA's and up/down-converters
No drivers required! 100% Plug-and-play on Windows Vista, Seven, 8 and 8.1
Possible usages:
Radio surveillance,
Fast scanner,
Spectrum Analyzer,
Direction Finding,
Passive Radars,
ADS-B,
FM Radio,
Analog TV,
Digital Terrestrial TV,
Ham Radio,
Radio Astronomy,
Satellite base stations,
IF Panoramic adapter
Supported Software:
Planned support:
Supported platforms:
Windows Vista, 7, 8 and 8.1 (XP works but it has been deprecated by Microsoft)
Linux
*BSD
OSX
Minimum hardware requirements:
3rd gen Intel i3 2.4 GHz CPU or equivalent
2GB of RAM (to run your own OS, airspy barely needs 1MB of memory)
High speed USB 2.0 controller
Developer API: